Vásquez Enterprises is a small, family-run business that was established in the early 90's in New Mexico, and now currently operates just south of Cedar City, Utah. Custom woodwork is our specialty. We pride ourselves in the quality of our work, and the wide variety of styles we fashion, as well as the broad range customers to whom we provide our services. Please take a look around on our website at just a few examples of our excellent craftsmanship.
Amarante Vasquez is owner and operator of Vasquez Enterprises LLC. Raised in New Mexico, he received a B.S. degree from Westminster College in Salt Lake City, Utah. He lived in Utah for several years before returning to New Mexico, and has recently moved back to Utah.
Amarante inherited his passion for woodworking from his grandfather, a Master Carpenter who specialized in hand-built, hand-carved Spanish Colonial furniture. After years of enjoying wood as a hobby, Amarante turned his passion for carpentry into a full time enterprise, opening his own woodworking shop in Peñasco, New Mexico. He worked on numerous projects in the Taos, Santa Fe, and Mora areas, including new construction, remodels, and custom wood furniture. Among his specialties was handcrafting doors and cabinets to replace broken or missing ones in old adobe homes – matching styles, woods, stains, and textures to replicate the original pieces.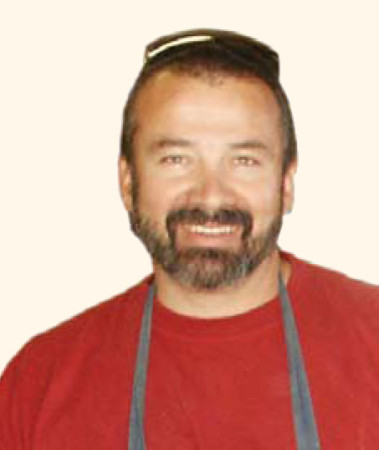 Form, Functionality and Beauty
Vásquez Enterprises focuses on design elements that are handcrafted to ensure that every piece is built to last a lifetime with craftsmanship of the highest standard.
Interested in learning more
about our custom woodcrafts?